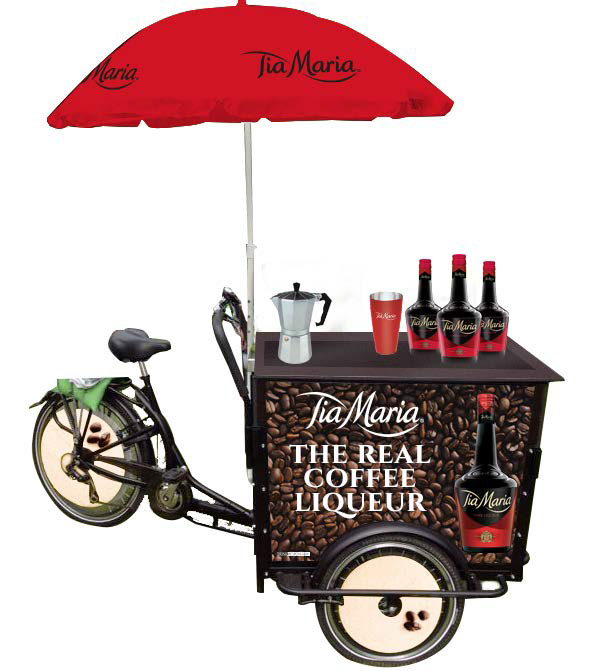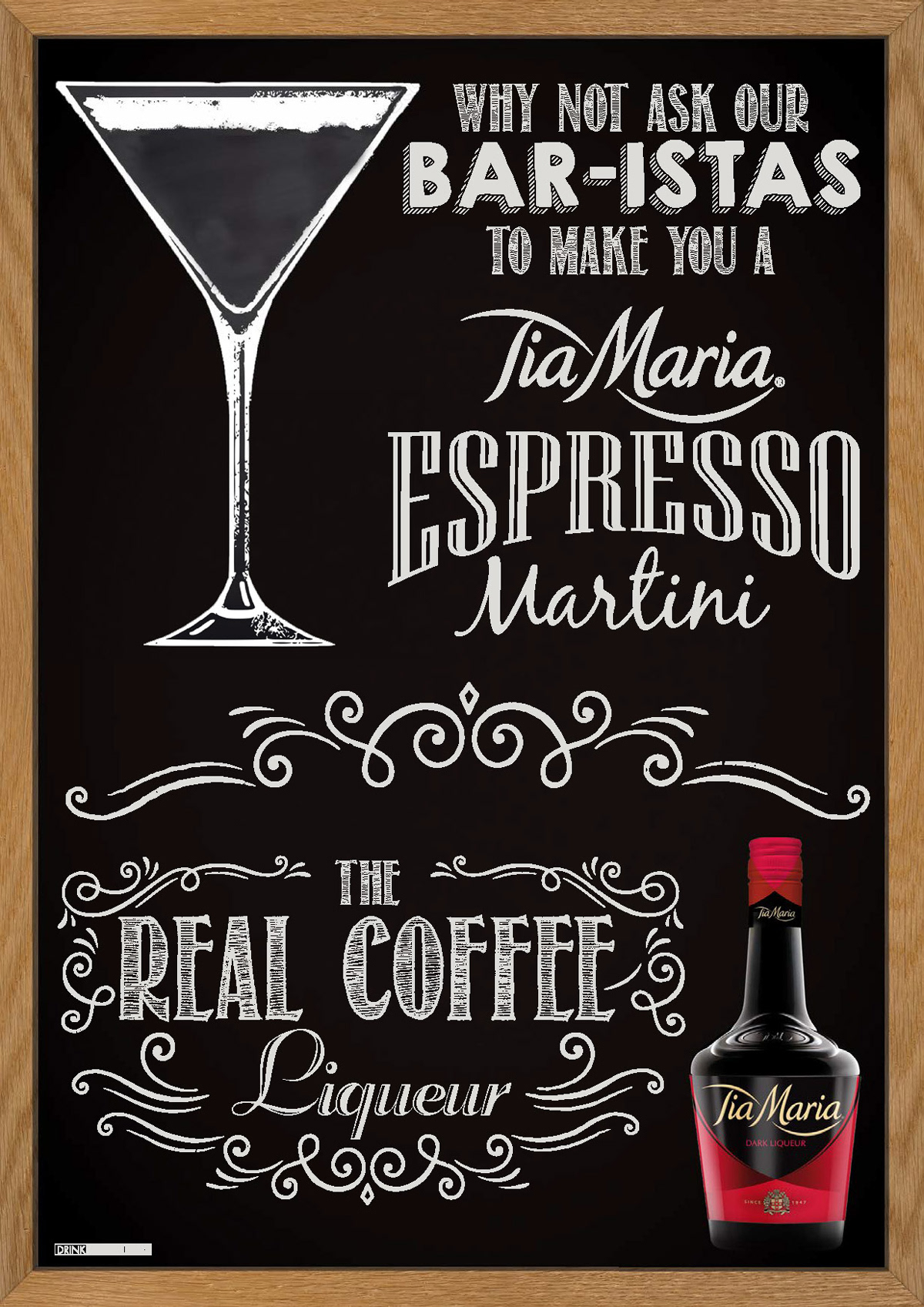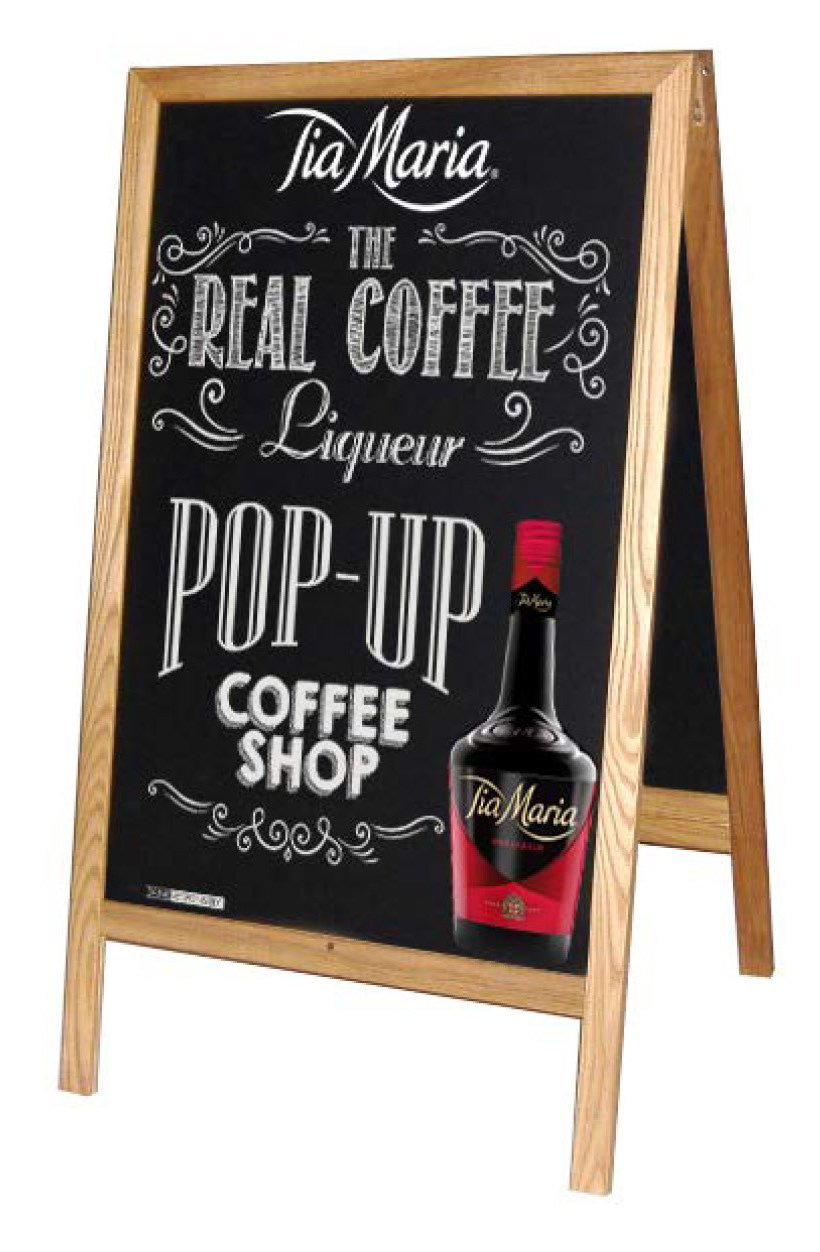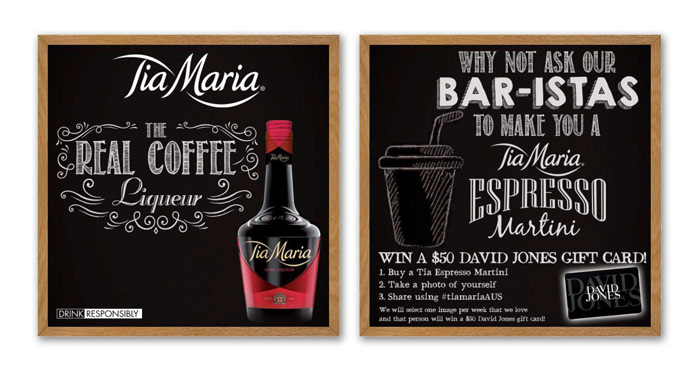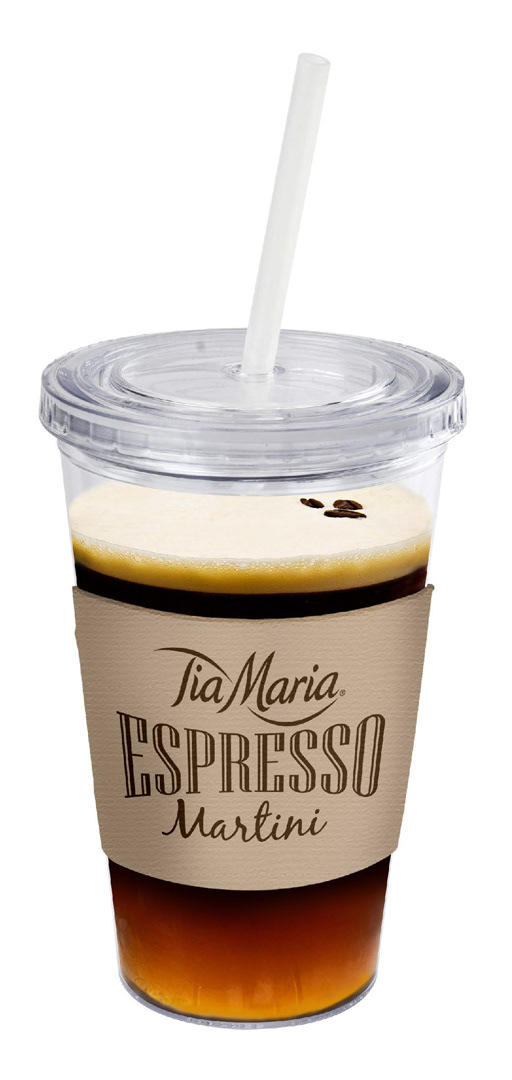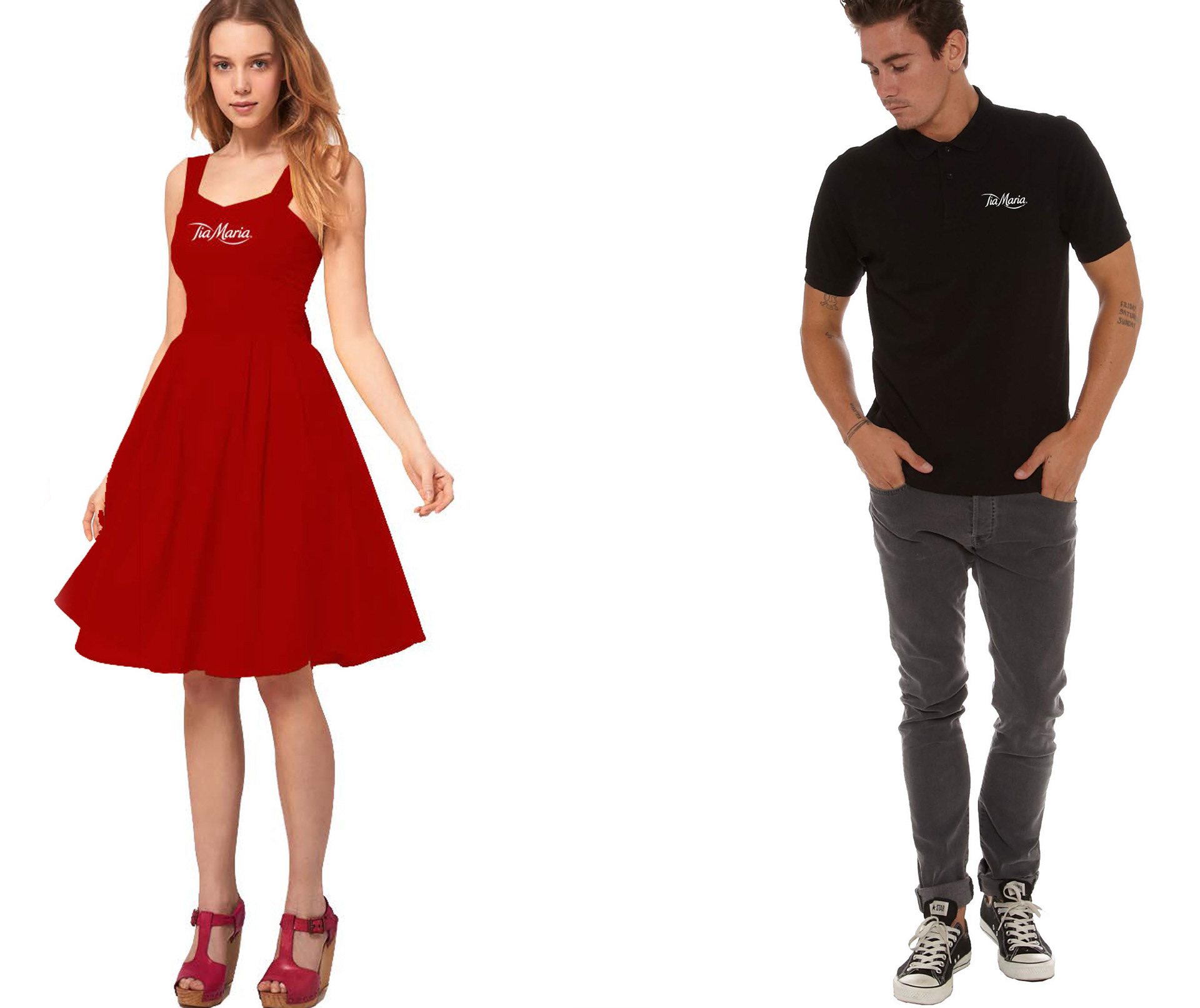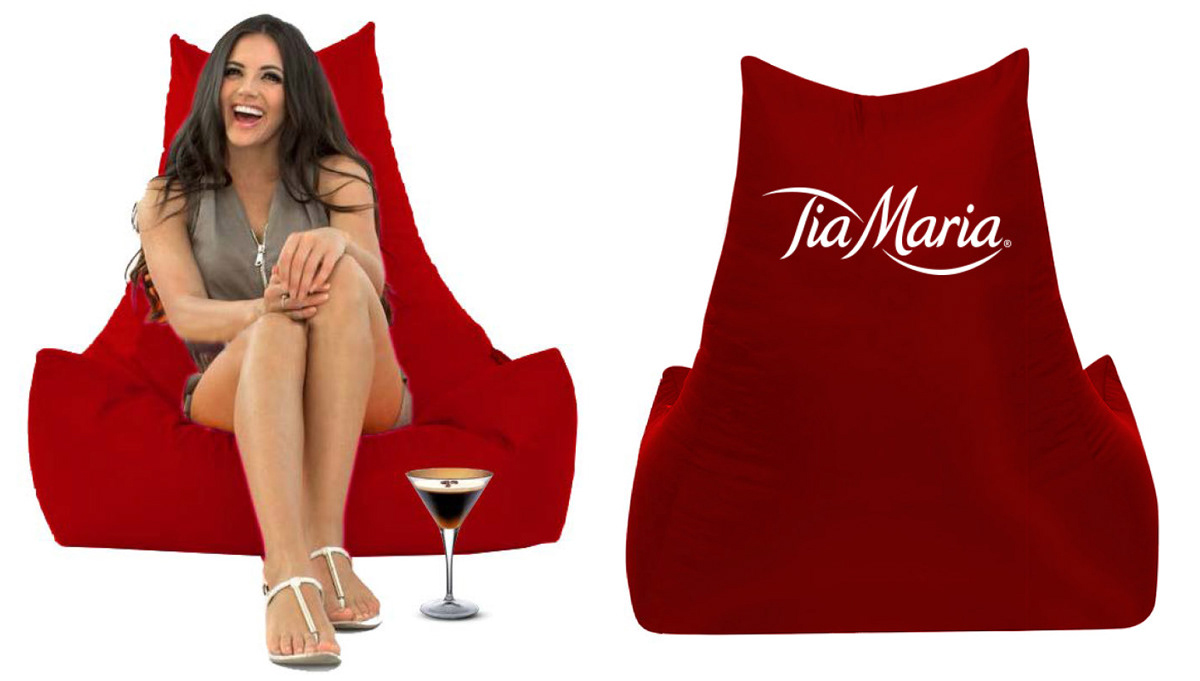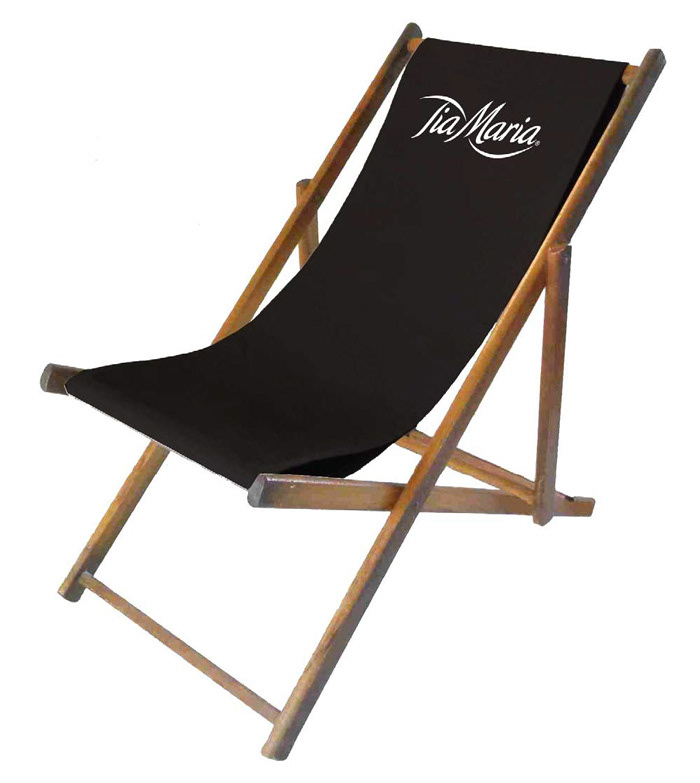 The branding items we developed for the Tia Maria activation included 2 creative executions, detatchable branding for the bar bicycle, chalkboard A-frames, Espresso Martini plastic cups, staff clothing (dresses, polo shirts and barista aprons), deckchairs, foam cushions, bunting & bean bags.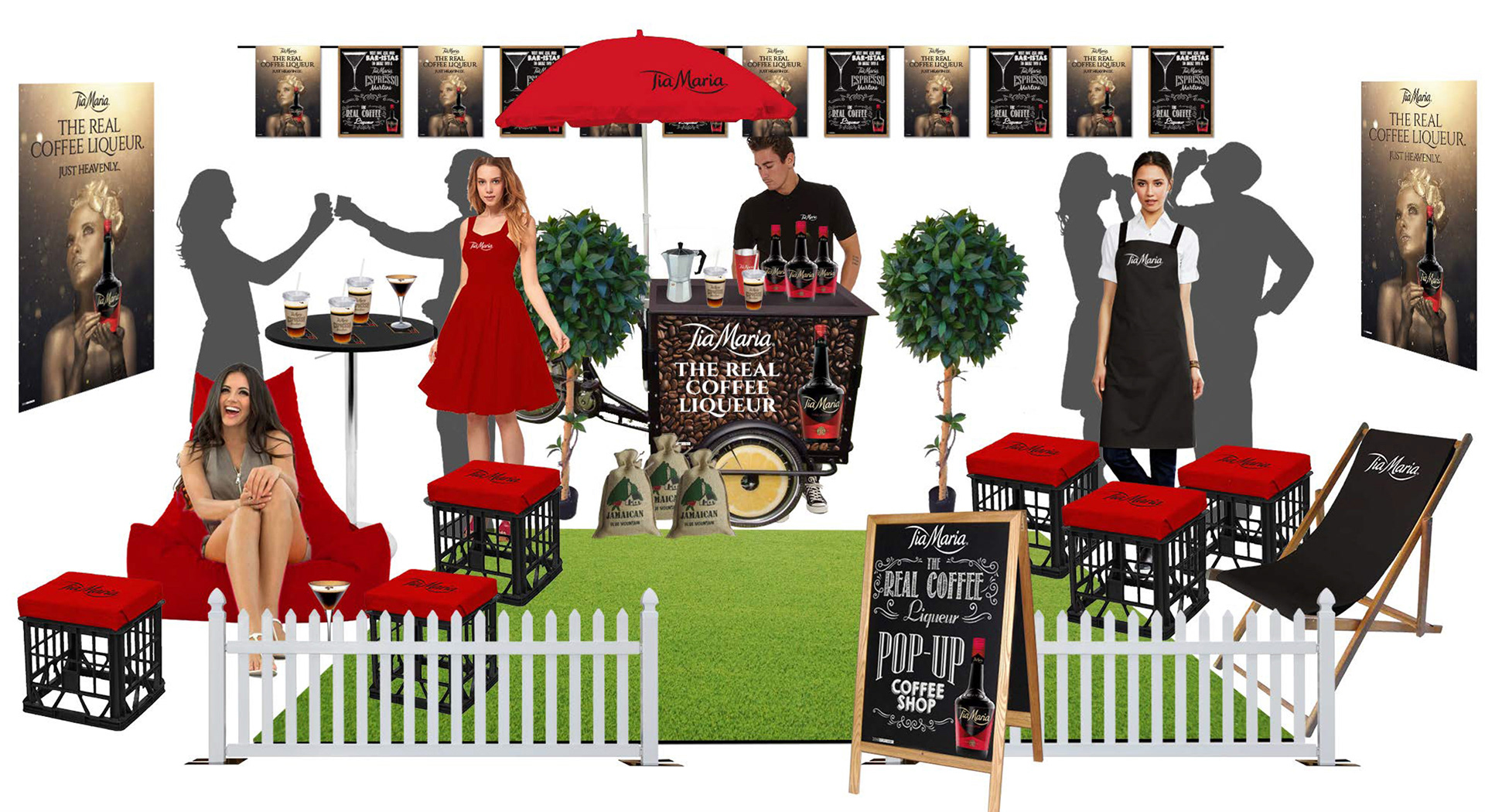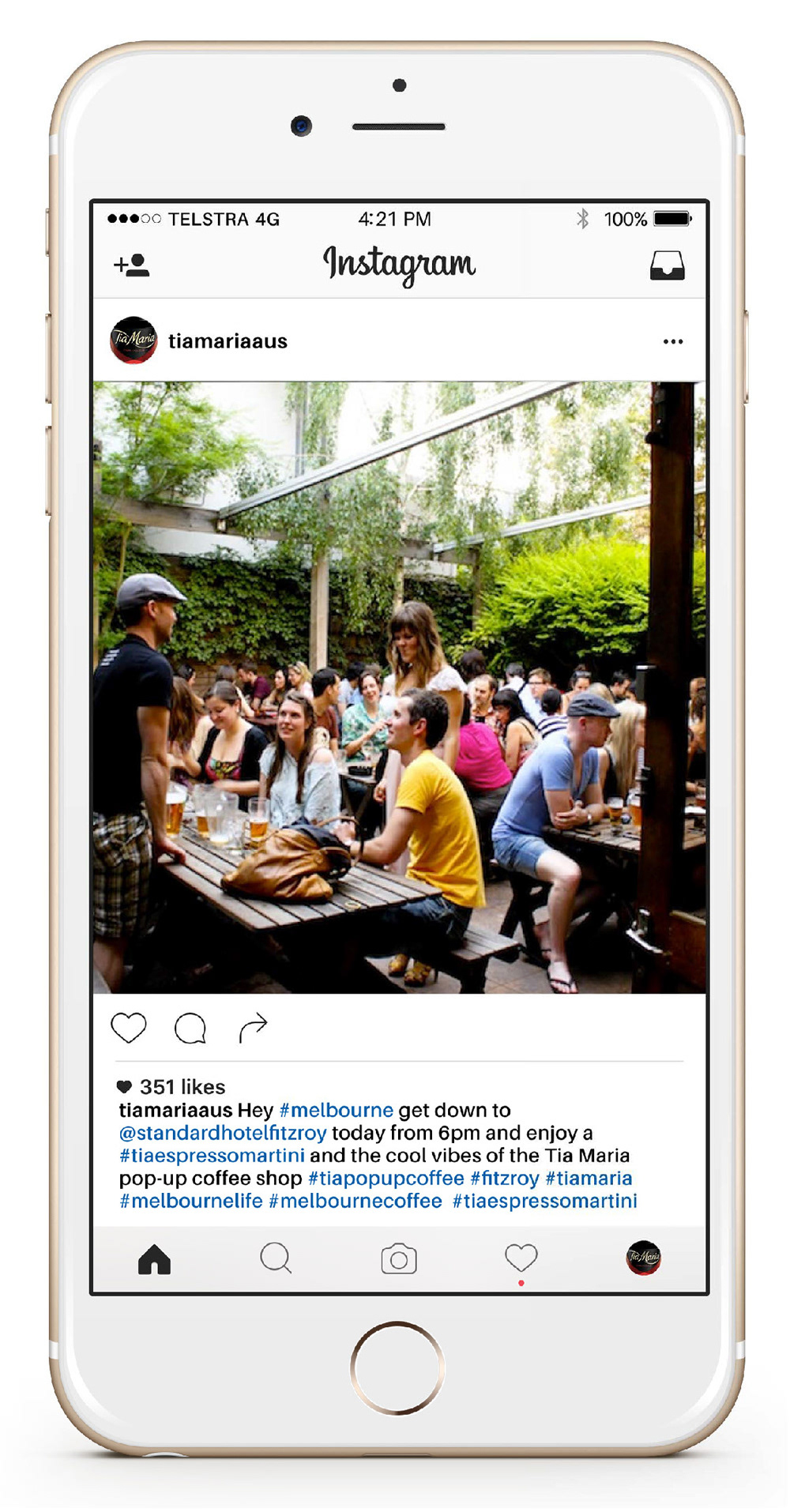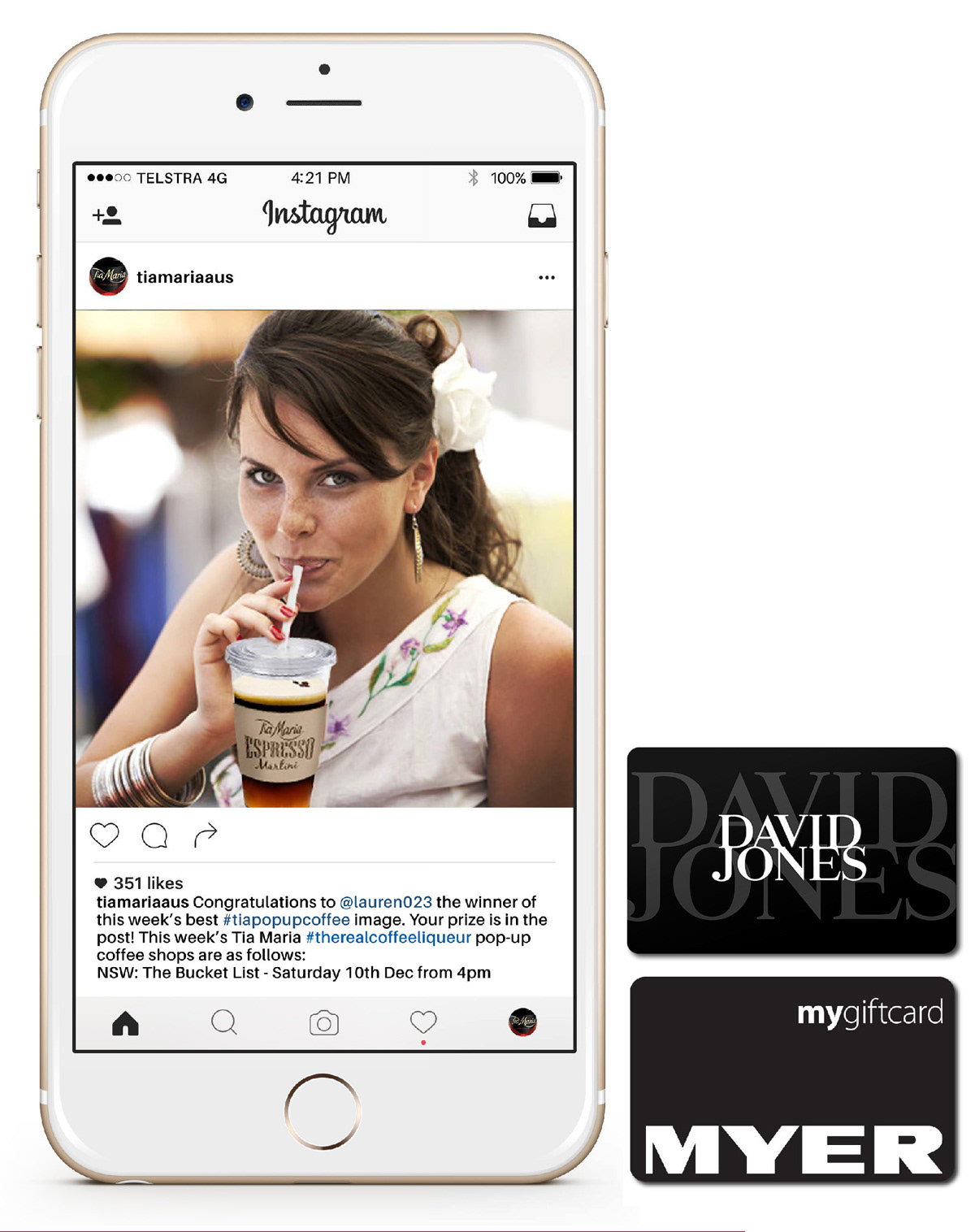 We developed a strategic social media campaign and used influencers to prolong the exposure that the activations created. Social media channels were to be used to promote each activation leading up to the event with image posts and Live Video streams (Facebook Live and Instagram) to be used during each event. Using Instagram and hashtags, all those that attended the activations were to be encouraged to upload (and geo-tag) an image from the event using the hashtags #tiapopupcoffee and #tiamariaAUS. The best image from each event was then chosen and the winner was announced on social media channels. The winners would then be contacted directly to arrange for a Myer or David Jones gift card to be sent out to them.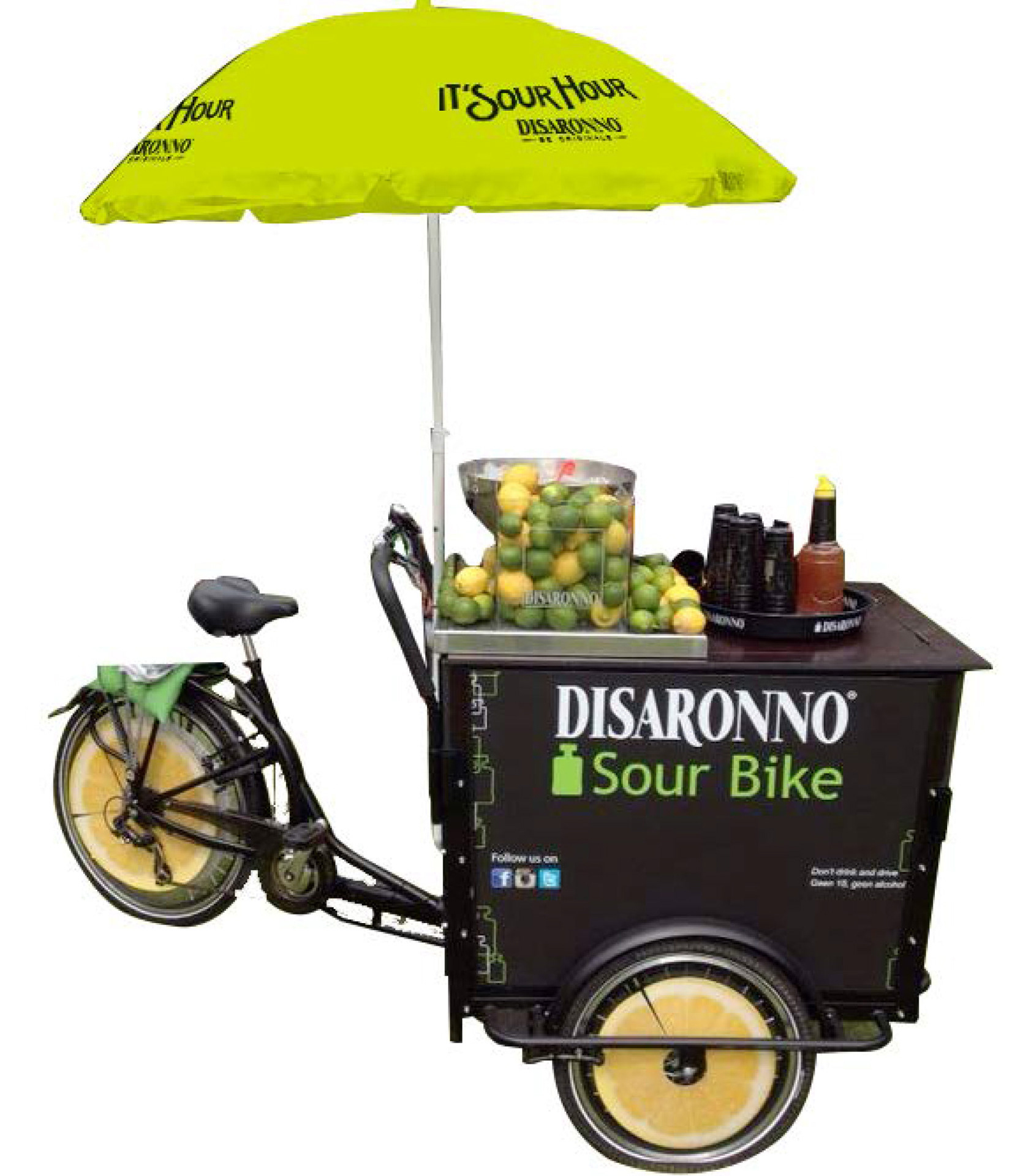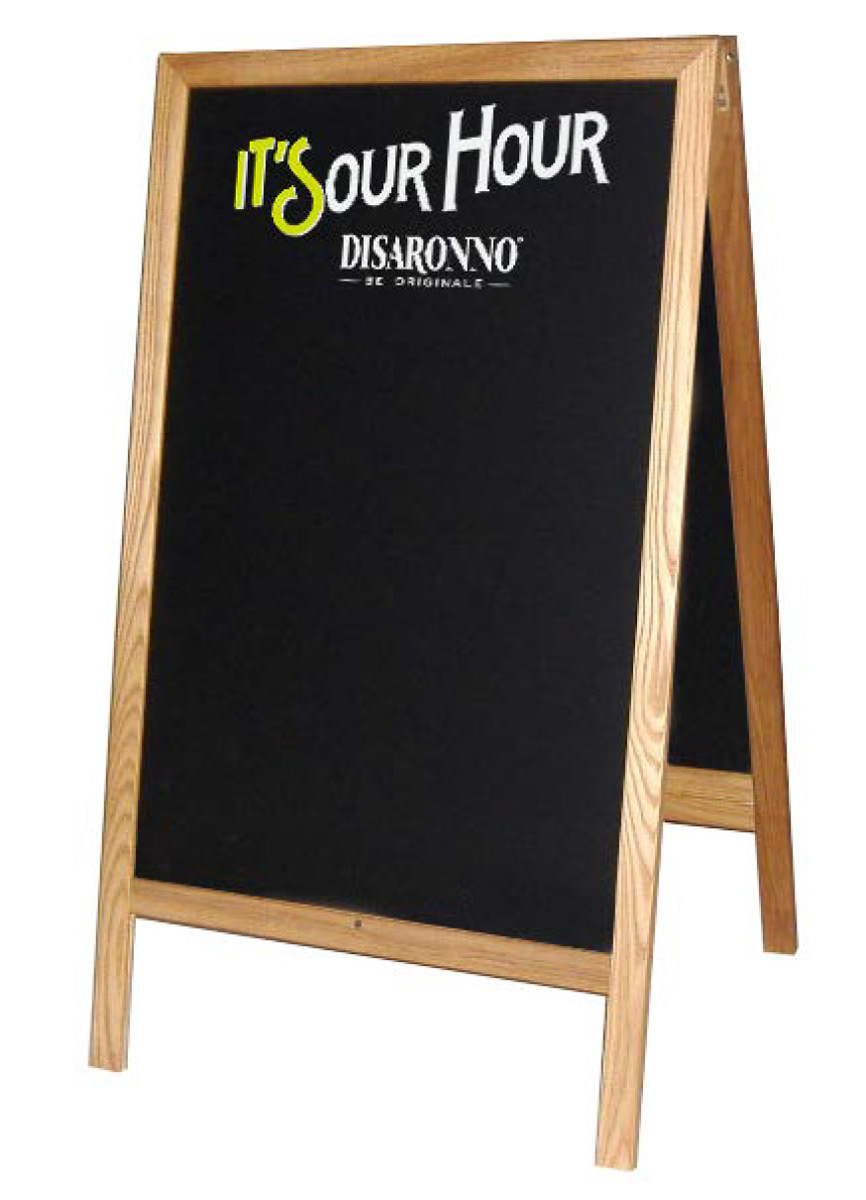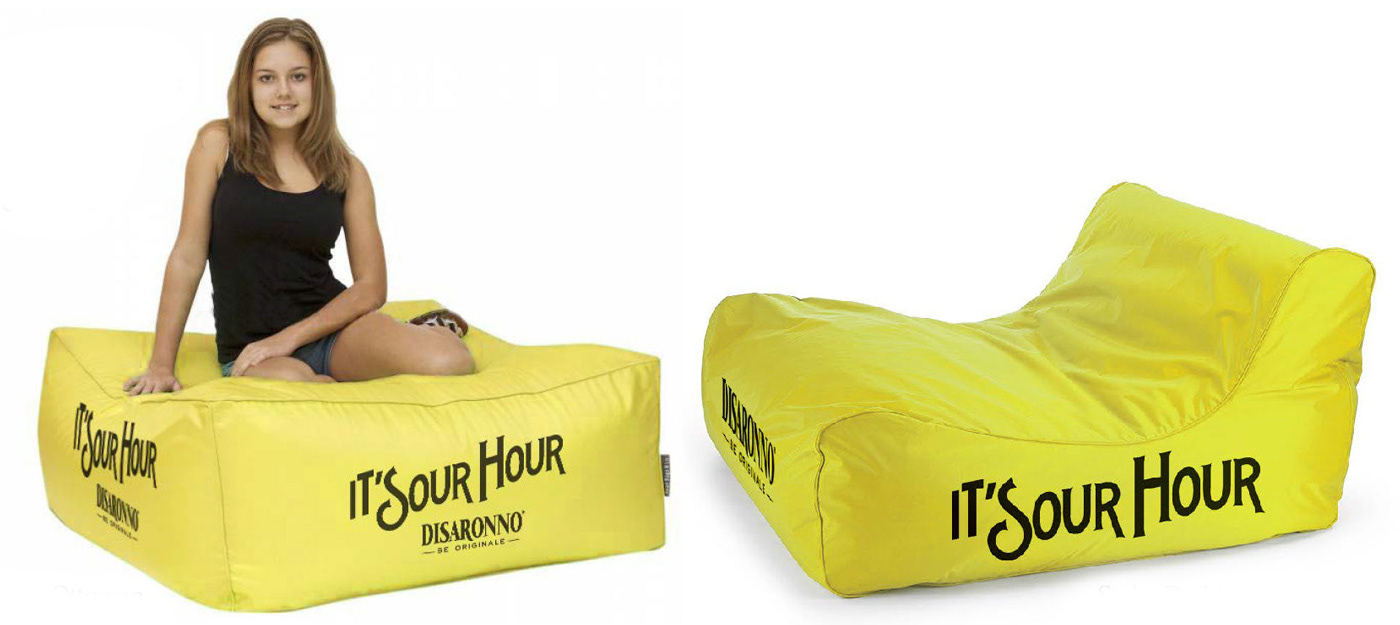 Using the creative supplied by Disaronno global head-office, we developed a suite of branding items to build brand exposure at each Disaronno Sour Hour activation. These included detatchable branding for the bar bicycle, chalkboard A-frames, staff clothing, bunting, bean bags, posters, umbrellas and coasters etc.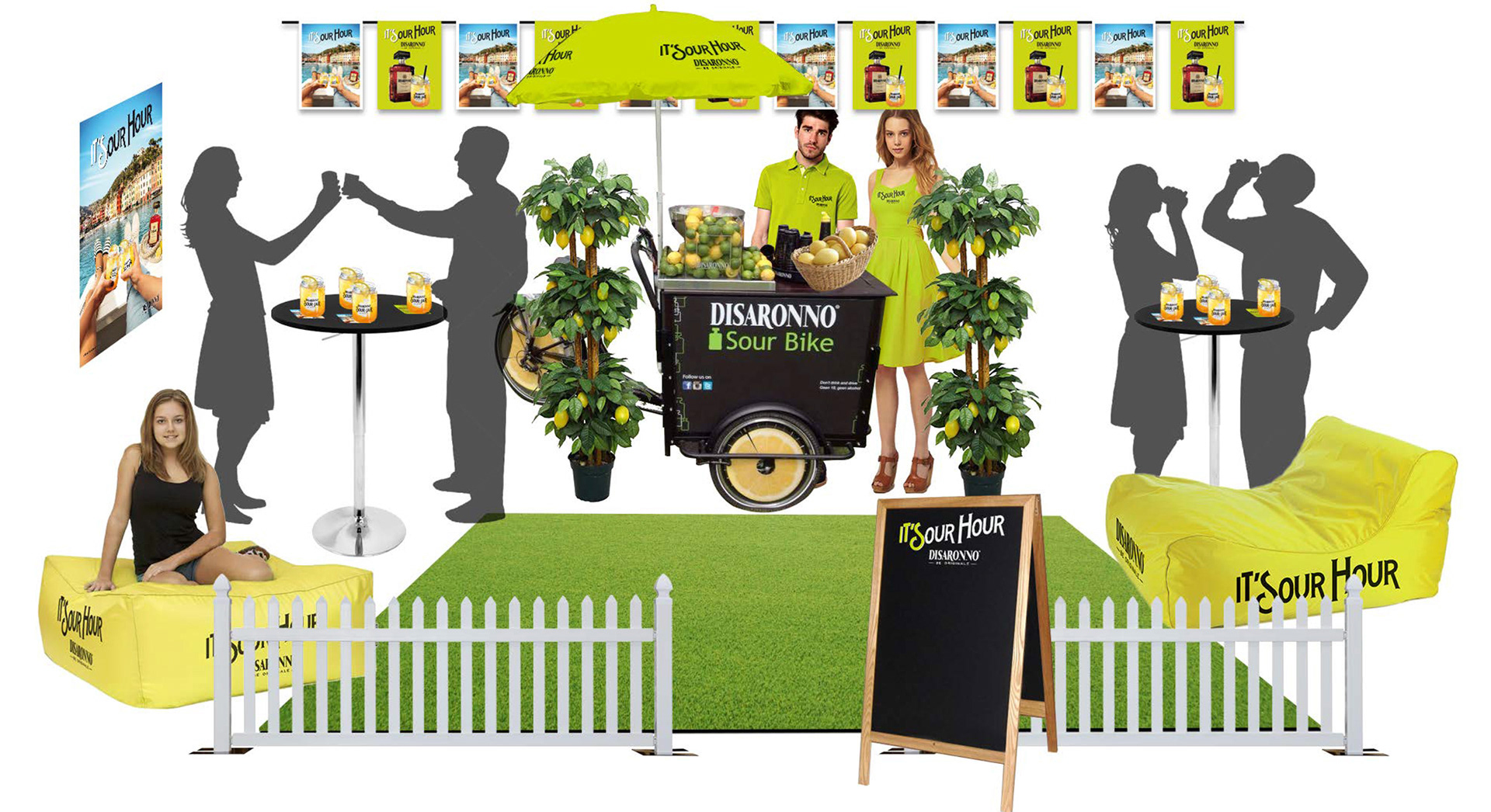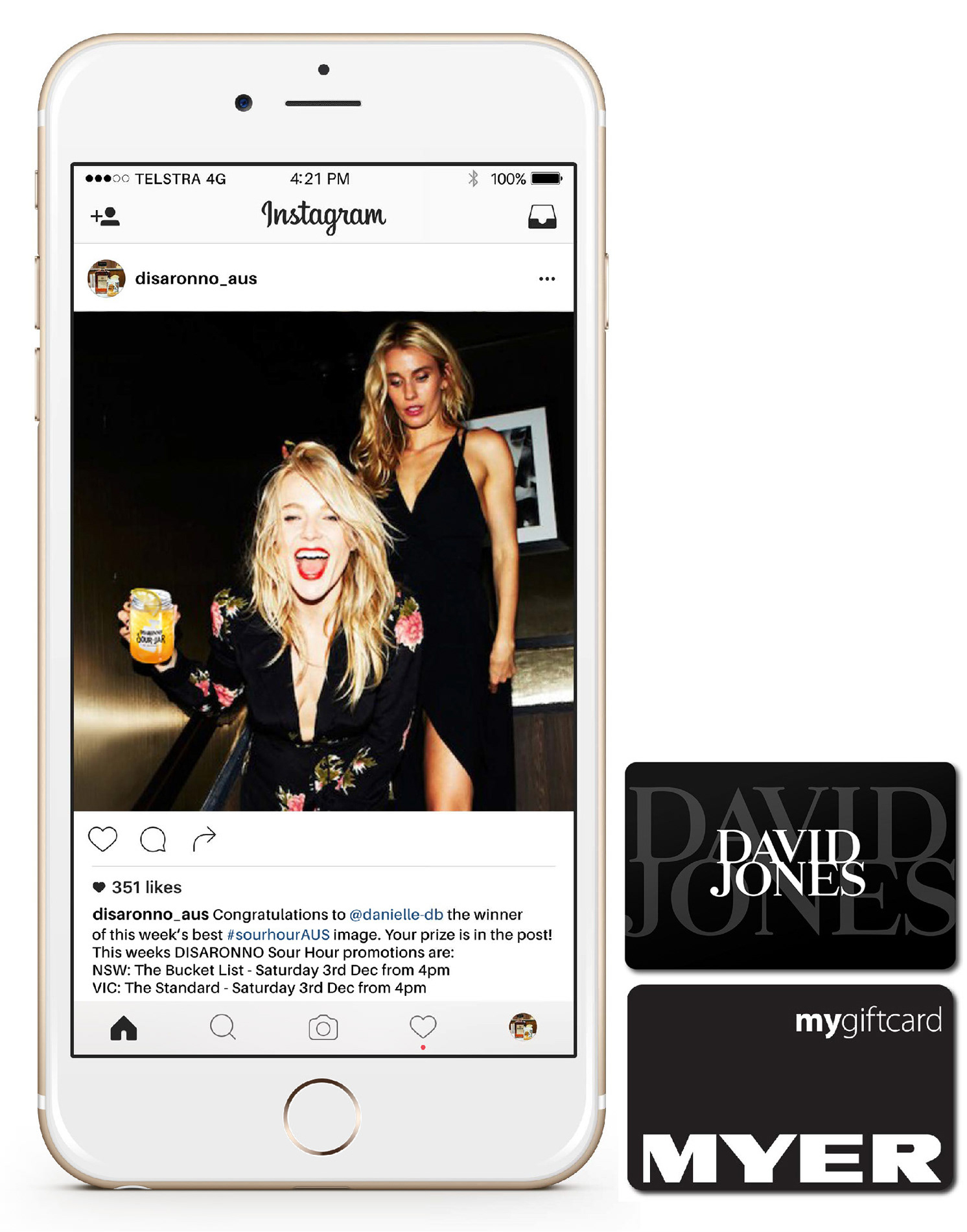 Again social media was to be used to prolong brand engagement and exposure beyond each activation.